SINCE 1999
Welcome to James Gourmet Coffee. We know you have got great taste ♥
WHOLESALE
If you want to deliver some of the best coffee in the business, you could do a lot worse than starting here.
If you are driven by coffee quality and want to be treated like an individual, you are in the right place. One thing we know for sure is that we don't know it all, but we are open-minded and still listening and learning every day.
As a JG customer, you can come and spend time with us at JG HQ. Meet the JG family and see how we do things and taste, play and taste some more.
We supply equipment. Kit is important and so is service. We have a network of engineers who support us across the country. We work with Mahlkonig, Anfim, Spaziale, La Marzocco, Bunn and Fetco, in no particular order. Buy, rent or lease….
James Gourmet Coffee (JGC from here on in) is a small family company hidden away in the market town of Ross-on-Wye. Our team is small but dedicated to the production of high quality specialty coffee. Like a family, we stick together and more than half of our team have been in over a decade, at the time of writing! We are SO fortunate as our business is ALL about people.
We are a professional single site, non-cafe owning coffee roasting company that predominantly serves the Food Service Trade. (Not being fans of the word Industry for numerous reasons, don't get Peter started). JGC is simply about people and gourmet coffee. As a company we deliver incredible value for money, making specialty coffee approachable and affordable. In our company we only sell one quality of coffee which is specialty. We don't reduce our coffee spend at the cost of branding or shiny, slick sales people's sales bonuses. One quality, one price that we can deliver at consistently.
Why are we still current?
JGC has been a roasting and learning curve, that has been a privilege and an adventure connecting with growers, suppliers and customers from all over the world to people on our doorstep. We have worked with big names in the coffee world and whilst keeping our values have led the way with the first eco roaster in Europe and now investing in recyclable packaging because we can. One thing that experience gives us is a little foresight and the next few years of coffee are about to get as exciting as the first were. Environmental credentials and real sustainability are high up on everyone's list, so we hope there will be more players paying the real cost too, to make a long term future for coffee in the UK and beyond.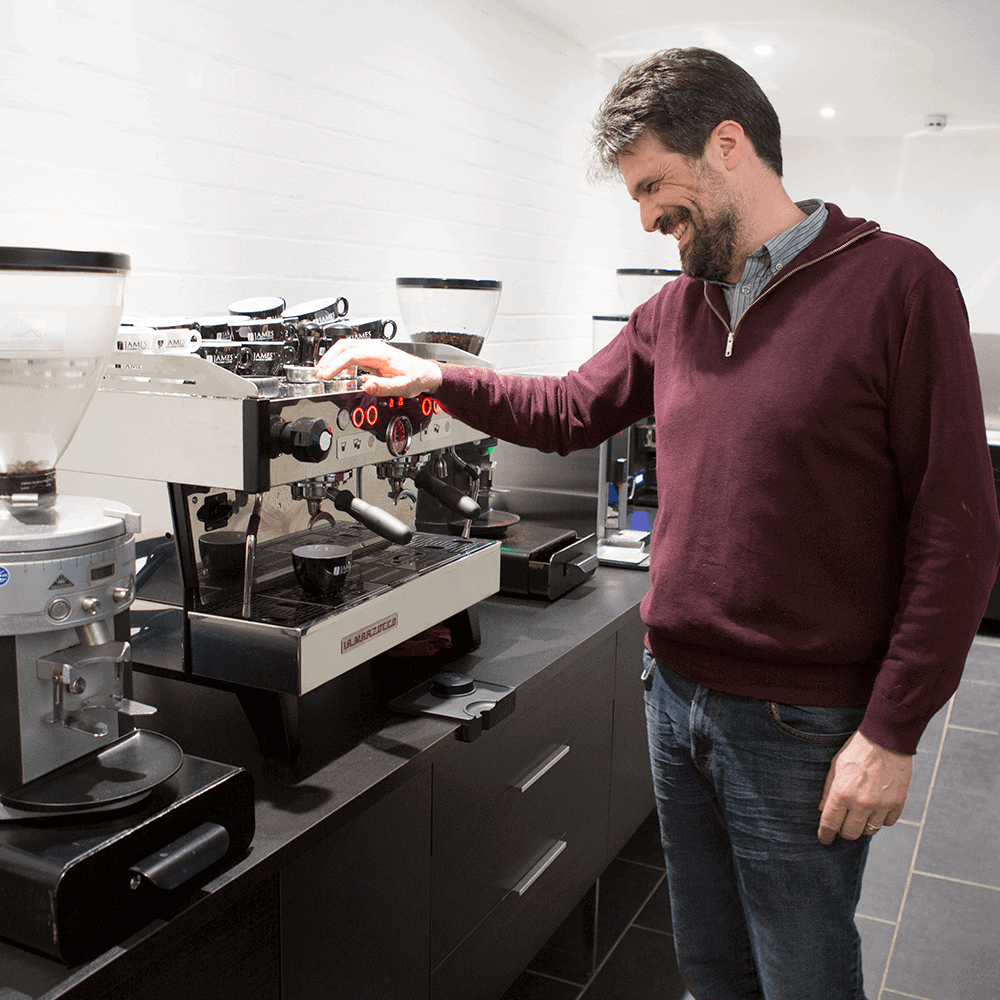 Peter
The James Family
Anni
The James Family
Lauren
The Office
Haydee
The Office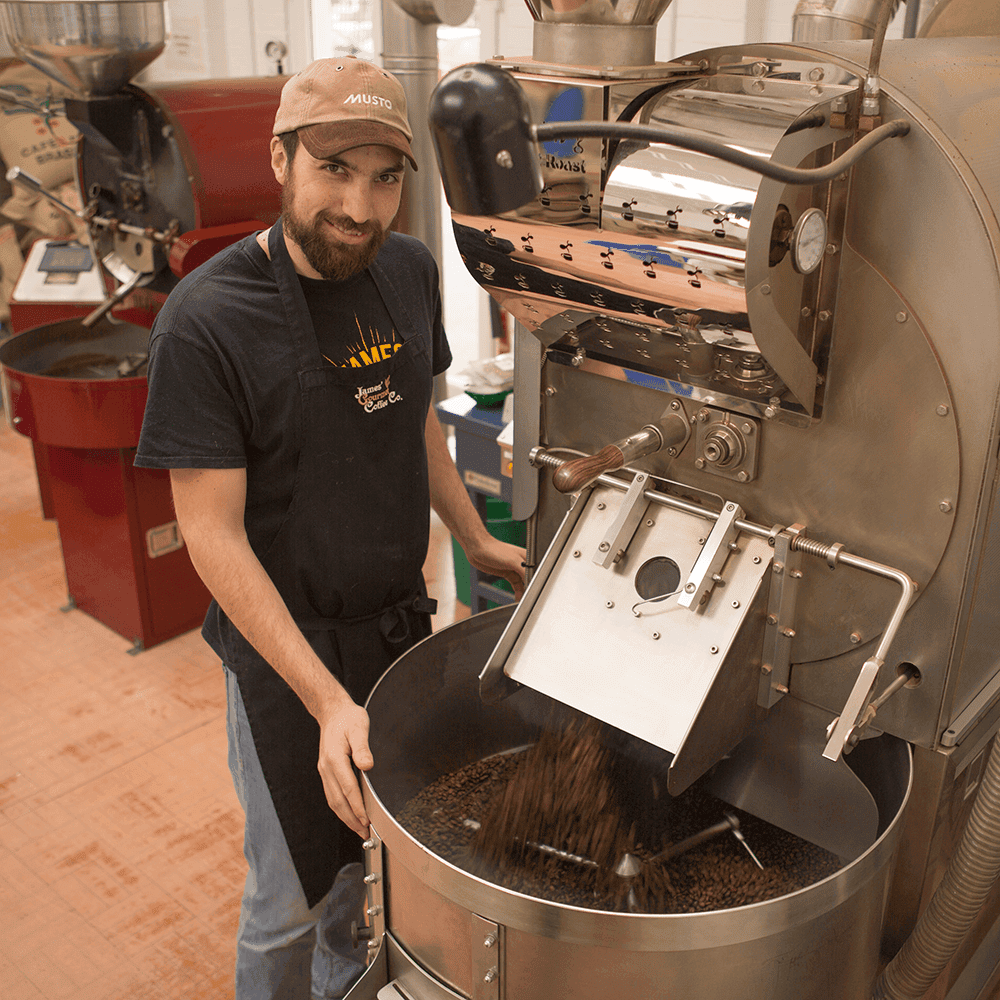 Oli
The Roastery
Duane
The Roastery
Remi
The Roastery
Morgan & Riley
Office Dogs
Training
Our courses are geared for the home coffee and tea brewing enthusiast. You can learn some new skills, and taste some new ingredients and different ways of preparing them. You also get the chance to brew on a range of premium, professional equipment. Contact us for the next available course.
Training
Coffee & Water Basics
This is an introduction into the fundamentals of making great coffee at home, excluding espresso. Various forms of filter brewing.
Training
Espresso
This is an introduction into espresso.
Training
Espresso & Milk
The big clue is in the name. It is recommended that you do Espresso first. However if you are just interested in coffee flavour through milk, that's OK too!
Training
Tea for You
This is an introduction into tea processes and flavour. Come and learn what you like about tea, from the humble every day to our premium range.